Have a suggestion or correction? A volunteer can help update the website! To report an issue, go to the Swtorista Website Discord and post your report as a single message in the #report-issue channel. You will need to make a free Discord account.
Similar Armor Sets
These armors have a very similar shape to the Dynamic Sleuth armor set.
Outlander Patroller's
Overwatch Officer
Underworld Instigator's
Voltaic Sleuth
Agent's Exalted
Bounty Tracker
Polyplast Battle
Quadranium Onslaught
Agile Sharpshooter
More Imperial Agent Armors
War Hero Enforcer
Clandestine Officer
Lone-Wolf
Scout
Established Foothold
War Hero Field Medic (Rated)
Outlaw's
Eternal Conqueror Targeter
Taskmaster's
Casual Vandal
Spec Ops
Agent's Renowned
More Imperial Agent Armors
More Animated Armors
Series 505 Cybernetic
Energetic Combatant
Overloaded Interrogator
Dynamic Brawler's
Righteous Mystic
Dread Enforcer
Mandalorian Stormbringer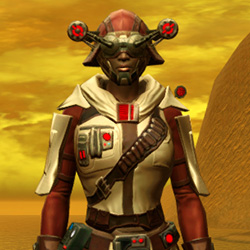 Galvanized Manhunter
Dread Mystic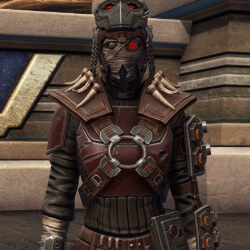 Furious Gladiator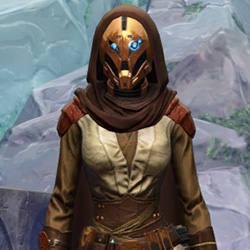 Enigmatic Hero's
Potent Champion
More Animated Armors
More Goggles Armors
Deadeye
Titanium Onslaught
Reinforced Phobium
Dashing Rogue
Frasium Onslaught
Interceptor
Dust Viper Bandit's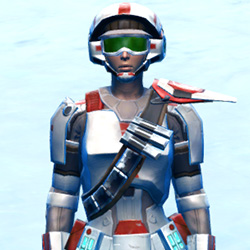 Lacqerous Mesh
Thermal Retention
Guardian's Exalted
Veda Aegis
Remnant Arkanian Smuggler
More Goggles Armors
More Purple Armors
Rotworm Practice Jersey
Xonolite Onslaught
Dire Overlord's Vestments
Acolyte
Inquisitor's Renowned
Thermal Retention
Lacqerous Battle
Anointed Zeyd-Cloth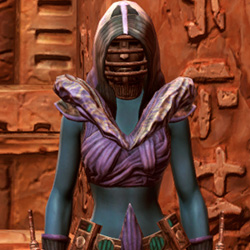 Grand Inquisitor
Mining Vest (Imperial)
Traditional Brocart
Stylish Dress
More Purple Armors
More Light Pants Armors
Enigmatic Operative's
Overwatch Sentry
Revered Chronicler's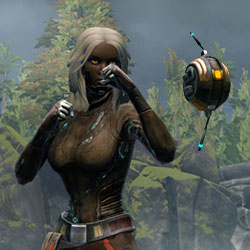 Battleworn Engineer's
Czerka Security
Campaign Field Medic (Rep)
Silent Ghost's
Imperial Cadet's
CZ-18X Avalanche Chestplate
War Hero Field Medic
Madilon Asylum
Hardened Plastifold
More Light Pants Armors
Outfit Database ID: 877 - Added: 0000-00-00 00:00:00 - Opposite: 0 - Identical: 0 - Similar: 877
Like this

guide?Pledge to support Swtorista videos, guides and lists!
✚ Support with Patreon
✚ Support with YouTube
✚ Support with Twitch
In return, get:
Discord Chat
50+ Lore Audio Readings
Ensure future of guides!