Have a suggestion or correction? A volunteer can help update the website! To report an issue, go to the Swtorista Website Discord and post your report as a single message in the #report-issue channel. You will need to make a free Discord account.
Similar Armor Sets
These armors have a very similar shape to the Drifter armor set.
Outlander Guerrilla's
More Bounty Hunter Armors
Outer Rim Hunter's
War Hero Supercommando (Rated)
Heartless Pursuer
Mandalorian Hunter
Remnant Arkanian Bounty Hunter
Cyber Agent Cloaked
Black Vulkar Swooper
Lacqerous Mesh
Eternal Battler Med-Tech
Relentless Insurgent's
Frasium Asylum
CZ-13K Guerrilla
More Bounty Hunter Armors
More Plated Leg Armor Armors
Diatium Onslaught
Remnant Underworld Trooper
War Hero Combat Medic
Forward Recon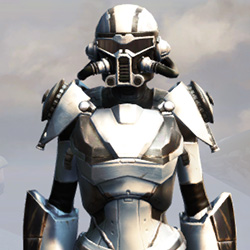 Remnant Dreadguard Trooper
The Undying
Battlemaster Combat Medic
Frenzied Instigator
Remnant Underworld Knight (Hoodless)
Rotworm Huttball Away Uniform
Resolute Guardian
Blade Savant
More Plated Leg Armor Armors
More Goggles Armors
Defiant Onslaught MK-26 (Armormech) (Republic)
TD-07A Blackguard
Dynamic Vandal
Vandinite Onslaught
Voltaic Vandal
Czerka Security
Outlander Patroller's
War Hero Field Medic
Reinforced Diatium
Xonolite Asylum
Reinforced Phobium
Sly Operator's
More Goggles Armors
More Green Armors
Humble Hero
Rist Statesman's
Juhani's
Xonolite Onslaught
Mythran Hunter
Satele Shan's
Forest Scout
Tranquil Mystic's
War Hero Enforcer
Frasium Onslaught
Citadel Med-tech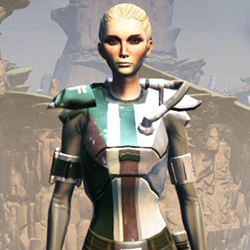 Guard Captain's Chestplate
More Green Armors
Outfit Database ID: 871 - Added: 0000-00-00 00:00:00 - Opposite: 0 - Identical: 0 - Similar: 871
Like this

guide?Pledge to support Swtorista videos, guides and lists!
✚ Support with Patreon
✚ Support with YouTube
✚ Support with Twitch
In return, get:
Discord Chat
50+ Lore Audio Readings
Ensure future of guides!