Have a suggestion or correction? Go to the Swtorista Website Discord and post your report in the #armor channel. You will need to make a free Discord account.
Identical Armor Sets
These armors are extremely similar, or identical, to the Defiant Mender MK-16 (Armormech) armor set.
Defiant Onslaught MK-16 (Armormech)
Crafting Armormech Crew Skills Trainer Armors
These armors are obtained in similar ways.
Terenthium Asylum
Mullinine Asylum
Xonolite Asylum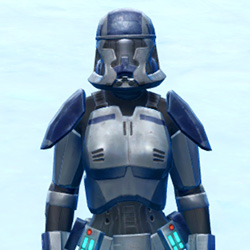 Titanium Asylum
Quadranium Asylum
Ciridium Asylum
Frasium Asylum
Trimantium Asylum
Vandinite Asylum
Hadrium Asylum
Terenthium Onslaught
Mullinine Onslaught
Xonolite Onslaught
Titanium Onslaught
Quadranium Onslaught
Ciridium Onslaught
Frasium Onslaught
Trimantium Onslaught
Vandinite Onslaught
Hadrium Onslaught
Terenthium Onslaught
Mullinine Onslaught
Xonolite Onslaught
Titanium Onslaught
Quadranium Onslaught
Ciridium Onslaught
Frasium Onslaught
Trimantium Onslaught
Vandinite Onslaught
Terenthium Asylum
Mullinine Asylum
Xonolite Asylum
Titanium Asylum
Quadranium Asylum
Ciridium Asylum
Frasium Asylum
Trimantium Asylum
Vandinite Asylum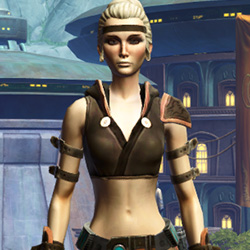 Shadowsilk Aegis
Lashaa Aegis
Dramassian Aegis
Septsilk Aegis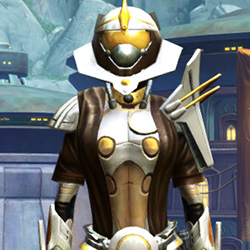 Charged Hypercloth Force Expert's
Shadowsilk Aegis
Lashaa Aegis
Dramassian Aegis
Septsilk Aegis
Defiant Asylum MK-16 (Armormech)
Defiant Mender MK-16 (Armormech)
Veda Cloth Body Armor
Veda Cloth Vestments
War-Forged MK-2 (Armormech)
War-Forged MK-0 (Armormech)
More Imperial Agent Armors
Enhanced Surveillance
Agile Reconnaissance's
Laminoid Battle
Established Foothold
Imperial Reaper
Red Scalene
Elite Tactician
Outer Rim Drifter
Recon Spotter
Defiant Mender MK-26 (Armormech) (Imperial)
Casual Vandal
Spymaster's Auxiliary
More Imperial Agent Armors
More Black Armors
Remnant Dreadguard Smuggler
Ruthless Oppressor
Eternal Battler Boltblaster
Order of Zildrog
Iokath Annihilator
Fortified Phobium
Eradicator's Mask
Covert Pilot Suit
Interstellar Privateer
Horizon Guard's
Classic Despot's
Advanced Slicer
More Black Armors
Outfit Database ID: 1929 - Added: 0000-00-00 00:00:00 - Opposite: 0 - Identical: 0 - Similar: 0