Similar Armor Sets
These armors have a very similar shape to the Dread Harbinger armor set.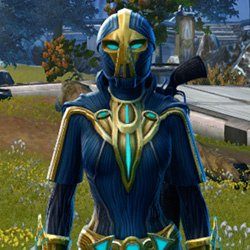 Righteous Harbinger
Righteous Mystic
Righteous Enforcer
Dread Enforcer
Dread Mystic
Aggressive Treatment
Dark Vs Light Armors
These armors are obtained in similar ways.
Light Devotee
Dark Disciple
Light Devotee No Hood
More Sith Inquisitor Armors
War Hero Stalker
Lashaa Aegis
Voss Ambassador
Noble Councillor's
Amended Mystic's
Thexan's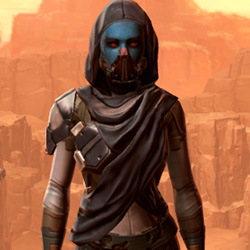 Sith Hermit's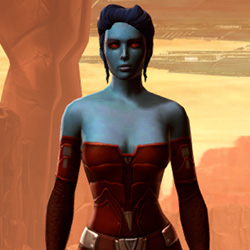 Sensuous Dress
Dark Augur's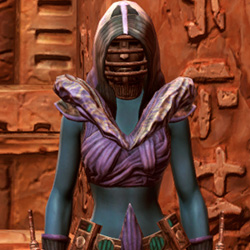 Grand Inquisitor
Saava Force Expert
Je'daii Warrior (Hood Up)
More Sith Inquisitor Armors
More Animated Armors
Revitalized Mystic
Energetic Combatant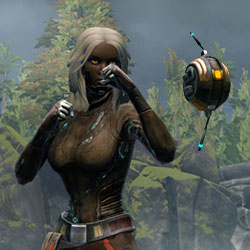 Battleworn Engineer's
Bionic Raider
Seasoned Professional's
Cyber Agent
Potent Combatant
Overloaded Interrogator
Covert Cipher
Keeper of Iokath's
Voltaic Sleuth
Fortified Lacqerous
More Animated Armors
More Leg Wraps Armors
Hunter Killer
Frenzied Warrior's
Subversive
Rim Runner
War Hero Survivor
Nomadic Gunslinger's
Calculated Mercenary's
Hunter's Renowned
Bolted (Imperial)
War Hero Force-Master
Debilitator
Gathering Storm
More Leg Wraps Armors
More Red Armors
Eternal Conqueror Force-Healer
Interceptor
War Hero Weaponmaster (Rated)
Marauder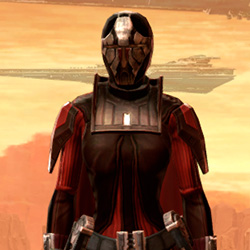 Marauder Elite
Resilient Polyplast
Secret Agent's
Ubrikkian Industries Corporate
Venerated Mystic
Madilon Asylum
Sith Combatant
Eternal Conqueror Demolisher
More Red Armors
More Light Pants Armors
Smuggler's Renowned
Eternal Commander MK-15 Stalker
TD-07A Panther
Underwater Explorer
Repositioning
Desert Scavenger's
Citadel Boltblaster
Columi Supercommando (Rep)
Citadel Bulwark
The Last Handmaiden's
Polyplast Ultramesh
Synthmesh Battle Jacket (Rep)
More Light Pants Armors
Outfit Database ID: 1569 - Added: 2018-10-26 11:28:09 - Opposite: 0 - Identical: 220 - Similar: 1564
Like this

guide?Pledge to support Swtorista videos, guides and lists!
✚ Support with Patreon
✚ Support with YouTube
✚ Support with Twitch
In return, get:
Discord Chat
50+ Lore Readings
Ensure future of guides!
✚ Support with Merch
Sci-fi & Fantasy inspired pins
Real-life collector items
Beautiful, check!