Have a suggestion or correction? Go to the Swtorista Website Discord and post your report in the #armor channel. You will need to make a free Discord account.
Similar Armor Sets
These armors have a very similar shape to the Dread Harbinger armor set.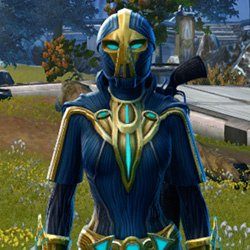 Righteous Harbinger
Righteous Mystic
Righteous Enforcer
Dread Enforcer
Dread Mystic
Aggressive Treatment
Dark Vs Light Armors
These armors are obtained in similar ways.
Light Devotee
Dark Disciple
Light Devotee No Hood
More Sith Inquisitor Armors
Anointed Demicot
Orbalisk
Nanosilk Aegis
Inquisitor's Renowned
Tormented
War Hero Force-Mystic (Rated)
War Hero Stalker (Rated)
Acolyte
Exarch Onslaught MK-26 (Armormech)
Inquisitor's Exalted
Warlord
Rodian Flame Force Expert
More Sith Inquisitor Armors
More Animated Armors
Wasteland Crusader's
Covert Cipher
Dynamic Brawler's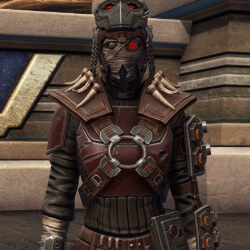 Furious Gladiator
Energetic Champion
Mandalorian Stormbringer
Potent Champion
Revitalized Mystic
Port Nowhere Mobster's
Apex Sovereign's
Casual Vandal
Potent Combatant
More Animated Armors
More Glowing Armors
Precise Targeter
Blue Scalene
Revealing Bodysuit
Mandalorian Stormbringer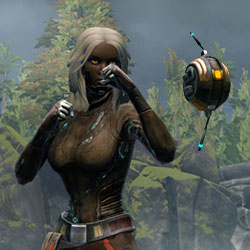 Battleworn Engineer's
Hypercloth Force Expert's
Blade Savant
Iokath Technographer
Soulbenders
THORN Epicenter (Red)
Cyber Agent
Enhanced Surveillance
More Glowing Armors
More Leg Wraps Armors
Freedon Nadd's
Debilitator
Hunter's Renowned
Darth Malgus's
Wicked Huntress's
Nomadic Gunslinger's
Dathomir Shaman's
Hunter Killer
War Hero Force-Master
Zakuulan Inquisitor's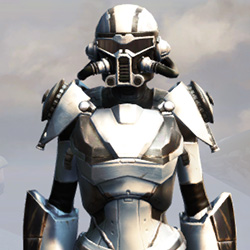 Remnant Dreadguard Trooper
Malak's Shadow
More Leg Wraps Armors
More Red Armors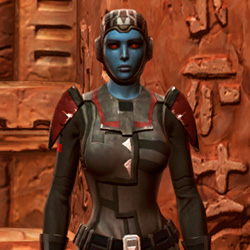 Blade Tyrant
Death Knell
War Hero War Leader (Rated)
Right Price
Ulgo Loyalist
Veda Force Expert's
Ulgo Statesman's
Ravager's
Warstorm Veteran's
War Hero Supercommando (Rated)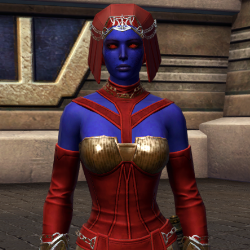 Festival Dress
Vrook Lamar's
More Red Armors
Outfit Database ID: 1569 - Added: 2018-10-26 11:28:09 - Opposite: 0 - Identical: 0 - Similar: 1564