Have a suggestion or correction? Go to the Swtorista Website Discord and post your report in the #armor channel. You will need to make a free Discord account.
Similar Armor Sets
These armors have a very similar shape to the Anointed Demicot armor set.
Honored Champion's Robe
Honored Master's Vestments
Force Magister
Anointed Zeyd-Cloth
Consular Adept
Jedi Sage
Dramassian Force Expert's
Crafting Synthweaving Schematics Armors
These armors are obtained in similar ways.
Anointed Demicot
Anointed Zeyd-Cloth
Channeler
Dark Acolyte
Inquisitor
Sorcerer
Sorcerer Adept
Traditional Brocart
Traditional Demicot
Traditional Nylite
Traditional Thermoweave
Consular
Force Initiate
Jedi Initiate
Traditional Brocart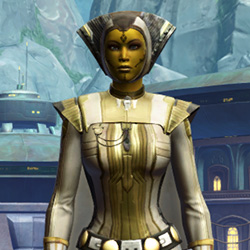 Traditional Demicot
Traditional Nylite
Traditional Thermoweave
Ablative Lacqerous
Ablative Laminoid
Ablative Plasteel
Ablative Resinite
Marauder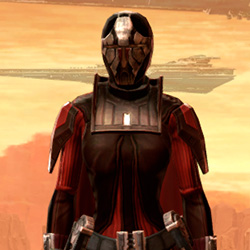 Marauder Elite
Resilient Lacqerous
Resilient Polyplast
Sith Combatant
Sith Dueling
Warrior
Ablative Lacqerous
Ablative Laminoid
Ablative Plasteel
Ablative Resinite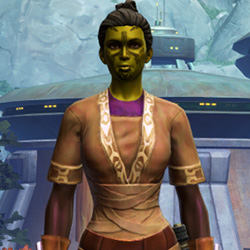 Apprentice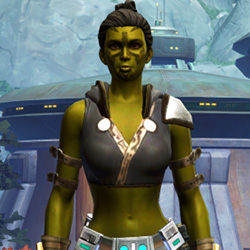 Aspiring Knight
Blade Master
Resilient Lacqerous
Resilient Polyplast
Sentinel
Sentinel Elite
Fortified Electrum
Fortified Phobium
Reinforced Battle
Reinforced Chanlon
Reinforced Diatium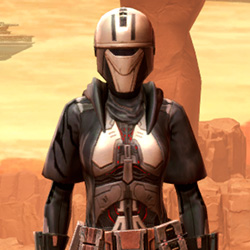 Reinforced Phobium
Warlord
Warlord Elite
Warrior's Pulsing
Fortified Electrum
Fortified Phobium
Knight's Crusade
Peacekeeper
Peacekeeper Elite
Reinforced Battle
Reinforced Chanlon
Reinforced Diatium
Reinforced Phobium
More Jedi Consular Armors
Sa'har Kateen
Je'daii Warrior (Hood Up)
Rapid Response
Citadel Bulwark
Tython Highlander
Septsilk Force Expert's
Light Devotee
Dark Disciple
Battlemaster Stalker
Righteous Mystic
Lucien Draay's
Gifted Shadow's
More Jedi Consular Armors
More Fancy Hat Armors
Guerrilla Tactician's
Noble Commander's
Emperor's Mantle
Orbalisk
Formal
Resort Swimwear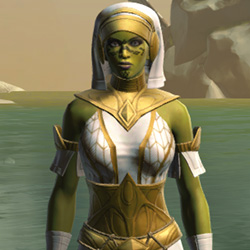 Resort Swimwear (no cape)
Charged Peacemaker
Overloaded Peacemaker
Rakata Duelist (Imperial)
Revered Seer's
Hoth Consular
More Fancy Hat Armors
More Green Armors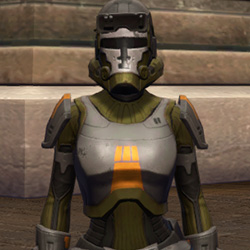 Strategist
Citadel Boltblaster
Overloaded Peacemaker
Czerka Corporate Shirt
Pit Screamer
Shadow Disciple's
THORN Containment
Underwater Explorer
Iokath Technographer
Wartime Ambassador's
Remnant Yavin Trooper
Tranquil Mystic's
More Green Armors
Outfit Database ID: 1376 - Added: 0000-00-00 00:00:00 - Opposite: 1365 - Identical: 0 - Similar: 1346