Have a suggestion or correction? Go to the Swtorista Website Discord and post your report in the #armor channel. You will need to make a free Discord account.
Similar Armor Sets
These armors have a very similar shape to the Plasteel Battle armor set.
Ulgo Noble
Noble Commander's
Ulgo Statesman's
Voidmaster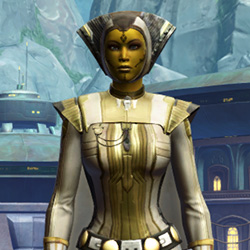 Traditional Demicot
Titanium Onslaught
Crafting Armormech Schematics Armors
These armors are obtained in similar ways.
Agent
Drelliad
Fortified Lacqerous
Gunslinger
Gunslinger Elite
Hardweave
Hooligan
Lacqerous Battle
Laminoid Battle
Plasteel Battle
Polyplast Battle
Polyplast Ultramesh
Rugged Smuggling
Sniper
Sniper Elite
Fortified Lacqerous
Lacqerous Battle
Laminoid Battle
Polyplast Battle
Polyplast Ultramesh
Chanlon Onslaught
Commando
Commando Elite
Diatium Onslaught
Electrum Onslaught
Hydraulic Press
Lacqerous Mesh
Mercenary
Mercenary Elite
Phobium Onslaught
Professional
Republic Trooper
Tempered Laminoid
Vagabond
Chanlon Onslaught
Diatium Onslaught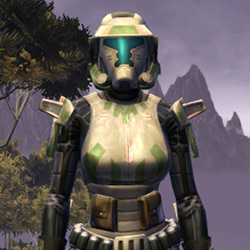 Electrum Onslaught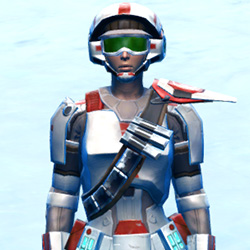 Lacqerous Mesh
Phobium Onslaught
Tempered Laminoid
Hardened Plastifold
Spec Ops
Outcast
More Smuggler Armors
Opportunistic Rogue's
Terenthium Onslaught
Renowned Duelist
Space Guardian
Classic Trailblazer's
Eternal Commander MK-3 Warleader
Cunning Vigilante
War-Forged MK-0 (Synthweaving)
Eternal Battler Mender
Trimantium Onslaught
RD-07A Spider
Je'daii Warrior (Hood Down)
More Smuggler Armors
More Capes Armors
Ardent Warden
Arkan's
Lana Beniko's
Exarch Mender MK-26 (Synthweaving)
Sanguine Commando's
Masterwork Ancient Weaponmaster
Imperial Admiral's
Trishins Retort
Cassus Fett's
Recovered Hero's
War Hero Weaponmaster (Rated)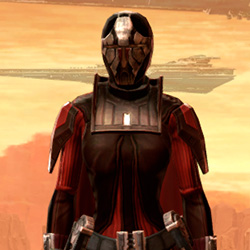 Marauder Elite
More Capes Armors
More Face Cover Armors
Eternal Battler Mender
TD-17A Imperator
War Hero Stalker (Rated)
Kaas Bounty Hunter
War Hero Survivor (Rated)
Nar Shaddaa Bounty Hunter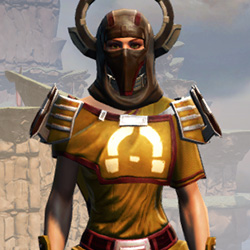 War Hero Force-Master (Rated)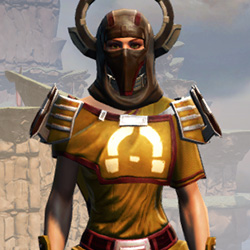 War Hero Force-Mystic (Rated)
Outlander Scavenger's
Rune Seeker's
Terenthium Asylum
Outlander Maverick's
More Face Cover Armors
More Red Armors
Vrook Lamar's
Voss Warrior
Ubrikkian Industries Corporate
The Slow Road
Remnant Yavin Inquisitor
Voltaic Sleuth
Fortified Electrum
Defiant Onslaught MK-26 (Synthweaving) (Imperial)
Trishins Retort
Tactician
Plastiplate (Imperial)
Spymaster's Auxiliary
More Red Armors
More Light Pants Armors
Force Disciple's
Rakata Combat Medic (Rep)
Calculated Mercenary's
Warrior
Lone-Wolf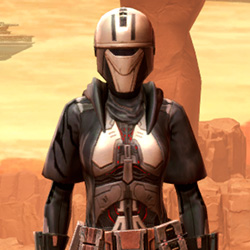 Reinforced Phobium
Remnant Underworld Agent
Recon Trooper
Synthetic Bio-Fiber
Port Nowhere Mobster's
CZ-27K Stealth Ops Suit
Columi Stalker (Rep)
More Light Pants Armors
Outfit Database ID: 1445 - Added: 0000-00-00 00:00:00 - Opposite: 1436 - Identical: 201 - Similar: 1384