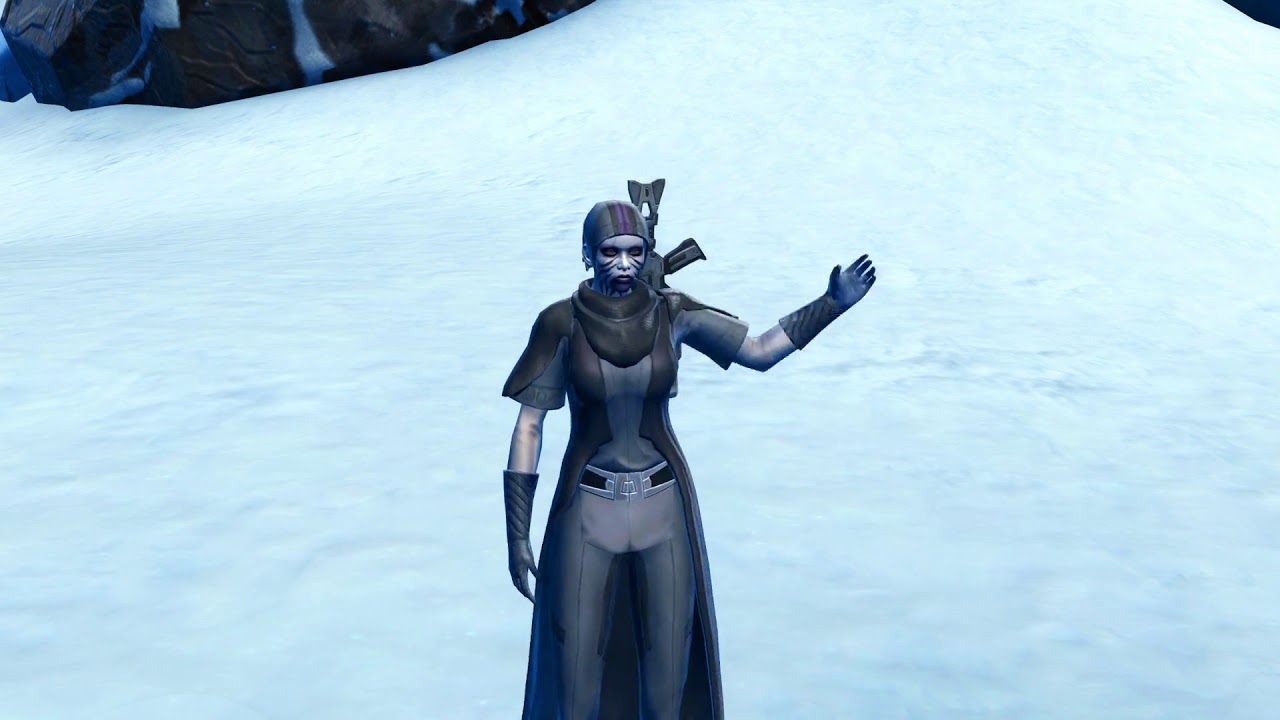 Have a suggestion or correction? Go to the Swtorista Website Discord and post your report in the #armor channel. You will need to make a free Discord account.
Similar Armor Sets
These armors have a very similar shape to the Sniper armor set.
Gunslinger Elite
Mullinine Onslaught
Crafting Armormech Schematics Armors
These armors are obtained in similar ways.
Agent
Drelliad
Fortified Lacqerous
Gunslinger
Hardweave
Hooligan
Lacqerous Battle
Laminoid Battle
Plasteel Battle
Polyplast Battle
Polyplast Ultramesh
Rugged Smuggling
Sniper Elite
Fortified Lacqerous
Lacqerous Battle
Laminoid Battle
Plasteel Battle
Polyplast Battle
Polyplast Ultramesh
Chanlon Onslaught
Commando
Commando Elite
Diatium Onslaught
Electrum Onslaught
Hydraulic Press
Lacqerous Mesh
Mercenary
Mercenary Elite
Phobium Onslaught
Professional
Republic Trooper
Tempered Laminoid
Vagabond
Chanlon Onslaught
Diatium Onslaught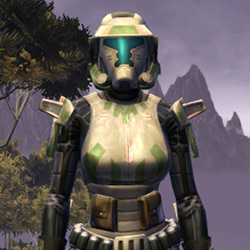 Electrum Onslaught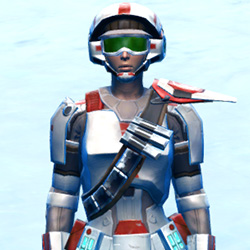 Lacqerous Mesh
Phobium Onslaught
Tempered Laminoid
Hardened Plastifold
Spec Ops
Outcast
More Imperial Agent Armors
Recon Spotter
Clandestine Officer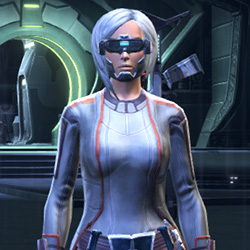 Nar Shaddaa Agent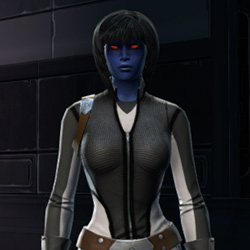 RV-03 Speedsuit
Herald of Zildrog
CZ-27K Stealth Ops Suit
Battlemaster Field Tech
Imperial Reaper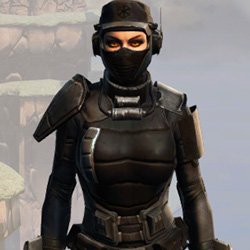 Remnant Resurrected Agent
Dynamic Vandal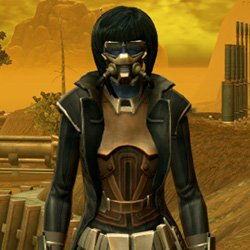 TD-07A Scorpion
Defiant Mender MK-26 (Armormech) (Imperial)
More Imperial Agent Armors
More Fancy Hat Armors
Voidmaster
Alderaanian Consular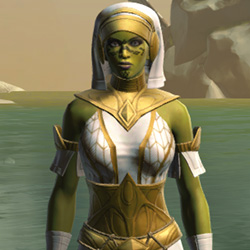 Resort Swimwear (no cape)
Tranquil Mystic's
Visas Marr's
Traditional Thermoweave
Naga Sadow's
Stately Diplomat
Saava Force Expert
Orbalisk
Rakata Duelist (Republic)
Magnificent Dancer
More Fancy Hat Armors
More Black Armors
Bold Hellion's
Volatile Shock Trooper
Dread Host
Defiant Onslaught MK-26 (Armormech) (Imperial)
Clandestine Officer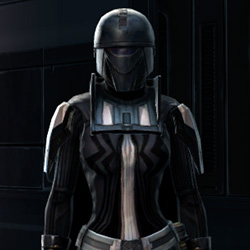 Marauder's Exalted
Defiant Asylum MK-26 (Synthweaving) (Republic)
Imperial Admiral's
Nightlife Socialite
Stalker's
Unfettered Trench Coat
Expert Fighter
More Black Armors
Outfit Database ID: 1440 - Added: 0000-00-00 00:00:00 - Opposite: 0 - Identical: 0 - Similar: 1500