Have a suggestion or correction? Go to the Swtorista Website Discord and post your report in the #armor channel. You will need to make a free Discord account.
Similar Armor Sets
These armors have a very similar shape to the Peacekeeper armor set.
Relnex's
Battleborn
Sentinel
Knight's Crusade
Lashaa Aegis
Crafting Synthweaving Schematics Armors
These armors are obtained in similar ways.
Anointed Demicot
Anointed Zeyd-Cloth
Channeler
Dark Acolyte
Inquisitor
Sorcerer
Sorcerer Adept
Traditional Brocart
Traditional Demicot
Traditional Nylite
Traditional Thermoweave
Anointed Demicot
Anointed Zeyd-Cloth
Consular
Consular Adept
Force Initiate
Jedi Initiate
Jedi Sage
Traditional Brocart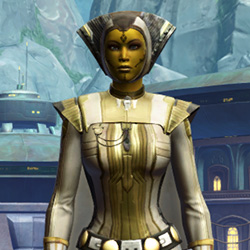 Traditional Demicot
Traditional Nylite
Traditional Thermoweave
Ablative Lacqerous
Ablative Laminoid
Ablative Plasteel
Ablative Resinite
Marauder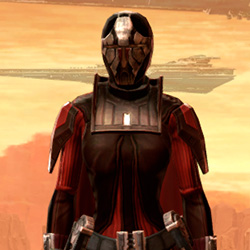 Marauder Elite
Resilient Lacqerous
Resilient Polyplast
Sith Combatant
Sith Dueling
Warrior
Ablative Lacqerous
Ablative Laminoid
Ablative Plasteel
Ablative Resinite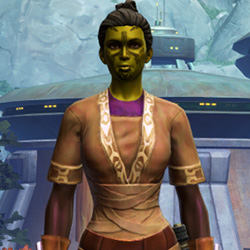 Apprentice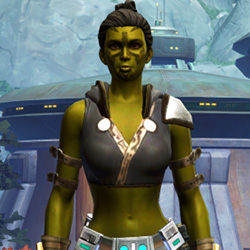 Aspiring Knight
Blade Master
Resilient Lacqerous
Resilient Polyplast
Sentinel Elite
Fortified Electrum
Fortified Phobium
Reinforced Battle
Reinforced Chanlon
Reinforced Diatium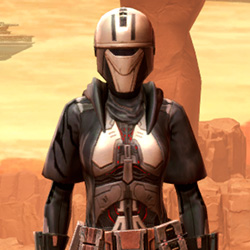 Reinforced Phobium
Warlord
Warlord Elite
Warrior's Pulsing
Fortified Electrum
Fortified Phobium
Peacekeeper Elite
Reinforced Battle
Reinforced Chanlon
Reinforced Diatium
Reinforced Phobium
More Eternal Empire Armors
Noble Decurion
Pathfinder's
Zakuulan Inquisitor's
Zakuul Knight-Captain's
Zakuulan Specialist's
Wicked Huntress's
Emperor's Mantle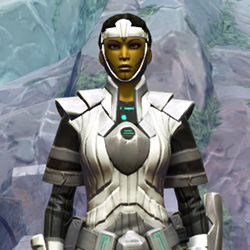 Zakuulan Preserver's
Supreme Decurion
Thexan's
Zakuul Knight
Elite Decurion
More Eternal Empire Armors
More Headset Armors
Adept Scout
Mantellian Smuggler
Frasium Onslaught
Remnant Underworld Knight
Covert Cipher
Scout
Unbreakable Defender
Remnant Yavin Knight
Impulsive Adventurer
Remnant Underworld Knight (Hoodless)
Scout
Outlander Patroller's
More Headset Armors
More White Armors
MA-52 Med-Tech Chestplate
Eternal Battler Force-Lord
Frontline Veteran's
Noble Attendant's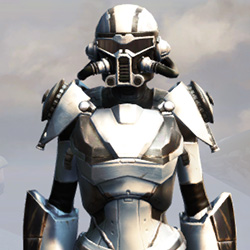 Remnant Dreadguard Trooper
Pathfinder's
Force Bound
Hardened Plastifold
Polar Exploration
Pragmatic Master
Snowtrooper's
Killik-silk Aegis
More White Armors
Outfit Database ID: 1421 - Added: 0000-00-00 00:00:00 - Opposite: 0 - Identical: 0 - Similar: 1086