Have a suggestion or correction? A volunteer can help update the website! To report an issue, go to the Swtorista Website Discord and post your report as a single message in the #report-issue channel. You will need to make a free Discord account.
Similar Armor Sets
These armors have a very similar shape to the Adept Scout armor set.
CZ-27K Stealth Ops Suit
Plasteel Battle
Polyplast Ultramesh
Xonolite Onslaught
Ciridium Onslaught
Recon Spotter
More Imperial Agent Armors
Concealed Bodysuit
Clandestine Officer
Scout
Wayward Voyager
Battlemaster Enforcer
Polyplast Battle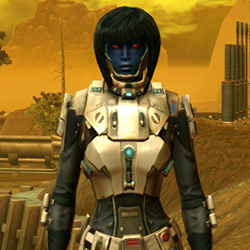 RD-07A Vendetta
Spec Ops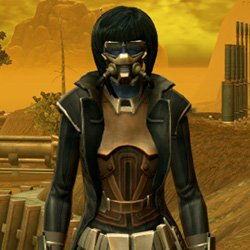 TD-07A Scorpion
War Hero Enforcer
War Hero Field Medic (Rated)
Authority
More Imperial Agent Armors
More Bodysuit Armors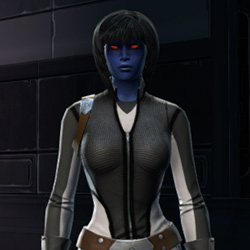 RV-03 Speedsuit
Unbreakable Defender
Wandering Disciple's
Frontline Slicer
Scout
Dynamic Brawler's
Intelligence Agent's
Berserker
Rectified Brawler's
Sith Dueling
Imperial Cadet's
Revealing Bodysuit
More Bodysuit Armors
More Headset Armors
Scout
Frasium Onslaught
Unbreakable Defender
Remnant Underworld Knight (Hoodless)
Remnant Underworld Knight
Outlander Patroller's
Scout
Covert Cipher
Remnant Yavin Knight
Overwatch Officer
Impulsive Adventurer
More Red Armors
Trimantium Onslaught
Eternal Brawler Demolisher's
Eternal Battler Mender
Callous Conqueror
War Hero War Leader (Rated)
Eternal Conqueror Force-Lord
Darth Malak's
Madilon Onslaught
Ulgo Noble
Shikaakwan Royalty's
Theron Shan's
Inquisitor
More Red Armors
More Light Pants Armors
Eternal Battler Bulwark
Czerka Security
Eternal Commander MK-3 Eliminator
Bionic Raider
Mission Vao's
Deathwarden's Body Armor
Tionese Eliminator (Rep)
Trimantium Onslaught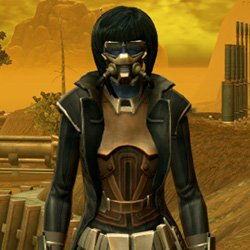 TD-07A Scorpion
Calo Nord's
Xonolite Onslaught
Silent Ghost's
More Light Pants Armors
Outfit Database ID: 753 - Added: 0000-00-00 00:00:00 - Opposite: 0 - Identical: 0 - Similar: 1501
Like this

guide?Pledge to support Swtorista videos, guides and lists!
✚ Support with Patreon
✚ Support with YouTube
✚ Support with Twitch
In return, get:
Discord Chat
50+ Lore Audio Readings
Ensure future of guides!