Have a suggestion or correction? A volunteer can help update the website! To report an issue, go to the Swtorista Website Discord and post your report as a single message in the #report-issue channel. You will need to make a free Discord account.
Similar Armor Sets
These armors have a very similar shape to the Balmorran Arms Corporate Shirt armor set.
Czerka Corporate Shirt
Exchange Corporate Shirt
Hutt Cartel Corporate Shirt
More Corporate Armors
Horizon's Razor
More Yellow Armors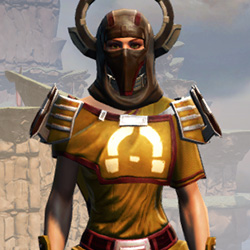 War Hero Force-Mystic (Rated)
Overwatch Sentry
Cassus Fett's
Frogdog Huttball Home Uniform
J-34 Biocontainment
Gold Scalene
Outlander Guerrilla's
K-23 Hazmat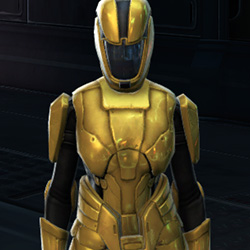 Opulent Triumvirate
Frogdog Huttball Away Uniform
Genteel Clothing Set
Bounty Tracker
More Yellow Armors
More White Armors
Eternal Commander MK-15 Eliminator
Frontline Veteran's
Veda Force Expert's
Stately Diplomat
Hardened Plastifold
Cunning Statesman's
Mullinine Asylum
Eternal Battler Duelist
MA-52 Med-Tech Chestplate
Enigmatic Operative's
Overwatch Captain's
Jarael's
More White Armors
Outfit Database ID: 781 - Added: 0000-00-00 00:00:00 - Opposite: 0 - Identical: 0 - Similar: 901
Like this

guide?Pledge to support Swtorista videos, guides and lists!
✚ Support with Patreon
✚ Support with YouTube
✚ Support with Twitch
In return, get:
Discord Chat
50+ Lore Audio Readings
Ensure future of guides!