Have a suggestion or correction? A volunteer can help update the website! To report an issue, go to the Swtorista Website Discord and post your report as a single message in the #report-issue channel. You will need to make a free Discord account.
Similar Armor Sets
These armors have a very similar shape to the Restored Columi Smuggler's armor set.
Arkan's
RD-07A Viper
Trimantium Onslaught
Devious Outlaw
Battlemaster Enforcer
Battlemaster Field Tech
More Smuggler Armors
Show-Off's Casual
Hadrium Onslaught
Eternal Commander MK-3 Combat Tech
Eternal Commander MK-3 Eliminator
Huttsbane's Garments
Lacqerous Battle
Artifact Seeker's
Frasium Onslaught
War-Forged MK-0 (Armormech)
Outlander Observer's
Eternal Brawler Targeter's
Eternal Commander MK-15 Force-Mystic
More Smuggler Armors
More Brimmed Hat Armors
Shrewd Rascal's
Star Forager
Outlaws Parlay
Battlemaster Field Medic
Outer Rim Gunslinger's
Dynamic Vandal
Bounty Tracker
Voltaic Vandal
Kingpin
Freelance Hunter
Remnant Dreadguard Smuggler
More Capes Armors
Reinforced Diatium
Sith Archon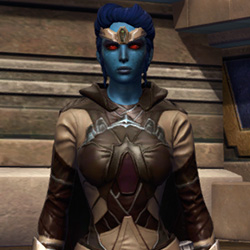 Masterwork Ancient Stalker
Masterwork Ancient Enforcer
Exarch Asylum MK-26 (Synthweaving)
Fortified Defender
Wasteland Crusader's
Masterwork Ancient Weaponmaster
Ulgo Statesman's
The Victor
Remnant Arkanian Smuggler
Masterwork Ancient Combat Medic
More Capes Armors
More Light Pants Armors
Tionese War Leader (Rep)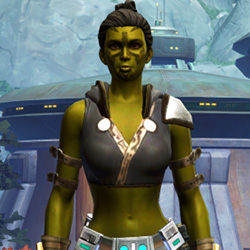 Aspiring Knight
Duststorm Survivor's
Reinforced Battle
Opportunistic Rogue's
Contraband Runner
Gunslinger Elite
MA-53 Overwatch Chestplate
Trimantium Asylum
Relaxed Uniform
Orbalisk
Hadrium Asylum
More Light Pants Armors
Outfit Database ID: 1097 - Added: 0000-00-00 00:00:00 - Opposite: 0 - Identical: 0 - Similar: 767
Like this

guide?Pledge to support Swtorista videos, guides and lists!
✚ Support with Patreon
✚ Support with YouTube
✚ Support with Twitch
In return, get:
Discord Chat
50+ Lore Audio Readings
Ensure future of guides!