Have a suggestion or correction? A volunteer can help update the website! To report an issue, go to the Swtorista Website Discord and post your report as a single message in the #report-issue channel. You will need to make a free Discord account.
Similar Armor Sets
These armors have a very similar shape to the Nimble Brawler's armor set.
Dynamic Brawler's
Rectified Brawler's
Battlemaster Vindicator
Battlemaster War Leader
More Jedi Knight Armors
Honored Saberist's Harness
Jedi Knight Revan
Remnant Arkanian Knight
Blade Savant
Jarael's
Remnant Resurrected Consular
Lashaa Force Expert's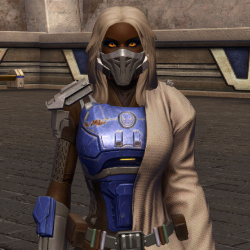 Tau Idair
Traditional Nylite
Ruthless Scion's
Reinforced Diatium
Eternal Brawler Pummeler's
More Jedi Knight Armors
More Bodysuit Armors
Xonolite Onslaught
Classic Spymaster's Auxiliary
Ciridium Onslaught
Adept Scout
Sith Dueling
Frasium Onslaught
Scout
Polyplast Ultramesh
Wandering Disciple's
Revealing Bodysuit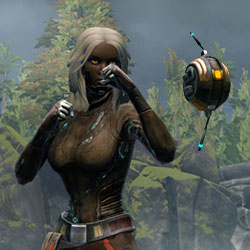 Battleworn Engineer's
Concealed Bodysuit
More Bodysuit Armors
More Gray Armors
Series 858 Cybernetic Armor
CZ-27K Stealth Ops Suit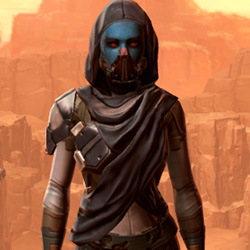 Sith Hermit's
Resilient Lacqerous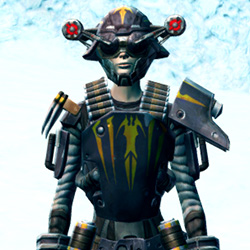 Frontline Mercenary
Distinguished Warrior's
Agent's Exalted
Eternal Commander MK-15 Weaponmaster
Defiant Asylum MK-26 (Armormech) (Republic)
Formal
Ambitious Warrior
Destroyer
More Gray Armors
More Light Pants Armors
Imperial Field Agent's
Agile Sharpshooter
Battlemaster Force-Master
Overwatch Sentry
Mission Vao's
Fearsome Harbinger
Havoc Squad Officer's
Polar Exploration
Dread Harbinger
Remnant Underworld Agent
Esne Fanatic's
Underworld Enforcer
More Light Pants Armors
Outfit Database ID: 1029 - Added: 0000-00-00 00:00:00 - Opposite: 0 - Identical: 0 - Similar: 1029
Like this

guide?Pledge to support Swtorista videos, guides and lists!
✚ Support with Patreon
✚ Support with YouTube
✚ Support with Twitch
In return, get:
Discord Chat
50+ Lore Audio Readings
Ensure future of guides!