Have a suggestion or correction? A volunteer can help update the website! To report an issue, go to the Swtorista Website Discord and post your report as a single message in the #report-issue channel. You will need to make a free Discord account.
Similar Armor Sets
These armors have a very similar shape to the Nimble Brawler's armor set.
Dynamic Brawler's
Rectified Brawler's
Battlemaster Vindicator
Battlemaster War Leader
More Jedi Knight Armors
Lashaa Force Expert's
Wasteland Crusader's
Vine-silk Aegis
Onderon Guardian
Remnant Dreadguard Knight
Bastila Shan's
Veda Aegis
Potent Champion
Remnant Underworld Knight (Hoodless)
Dynamic Paladin's
Initiate
Berserker
More Jedi Knight Armors
More Bodysuit Armors
Scout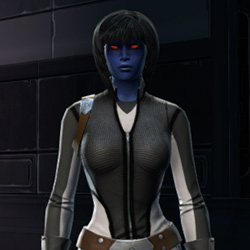 RV-03 Speedsuit
Berserker
Unbreakable Defender
Revealing Bodysuit
Classic Spymaster's Auxiliary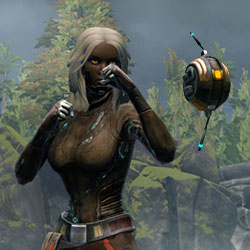 Battleworn Engineer's
Frontline Slicer
Concealed Bodysuit
Imperial Cadet's
Recon Spotter
Polyplast Ultramesh
More Bodysuit Armors
More Gray Armors
Trimantium Body Armor
Destroyer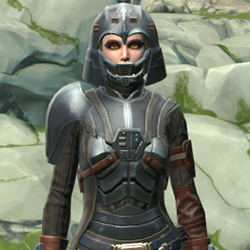 Distinguished Warden's
Casual Connoisseur's
Classic Contractor's
Trade Envoy's
Synthleather Jacket (Imperial)
Commander Vizla's
Agile Sentinel's
Frenzied Warrior's
Dynamic Vandal
Series 858 Cybernetic Armor
More Gray Armors
More Light Pants Armors
Shrewd Privateer
Coil Explorer's
Black Vulkar Swooper
Initiate
Scout
Citadel Boltblaster
Mira's
Columi Vindicator (Rep)
Eternal Commander MK-3 Force-master
Series 616 Cybernetic
Squadron Leader's
Squadron Ace's
More Light Pants Armors
Outfit Database ID: 1029 - Added: 0000-00-00 00:00:00 - Opposite: 0 - Identical: 0 - Similar: 1029
Like this

guide?Pledge to support Swtorista videos, guides and lists!
✚ Support with Patreon
✚ Support with YouTube
✚ Support with Twitch
In return, get:
Discord Chat
50+ Lore Audio Readings
Ensure future of guides!