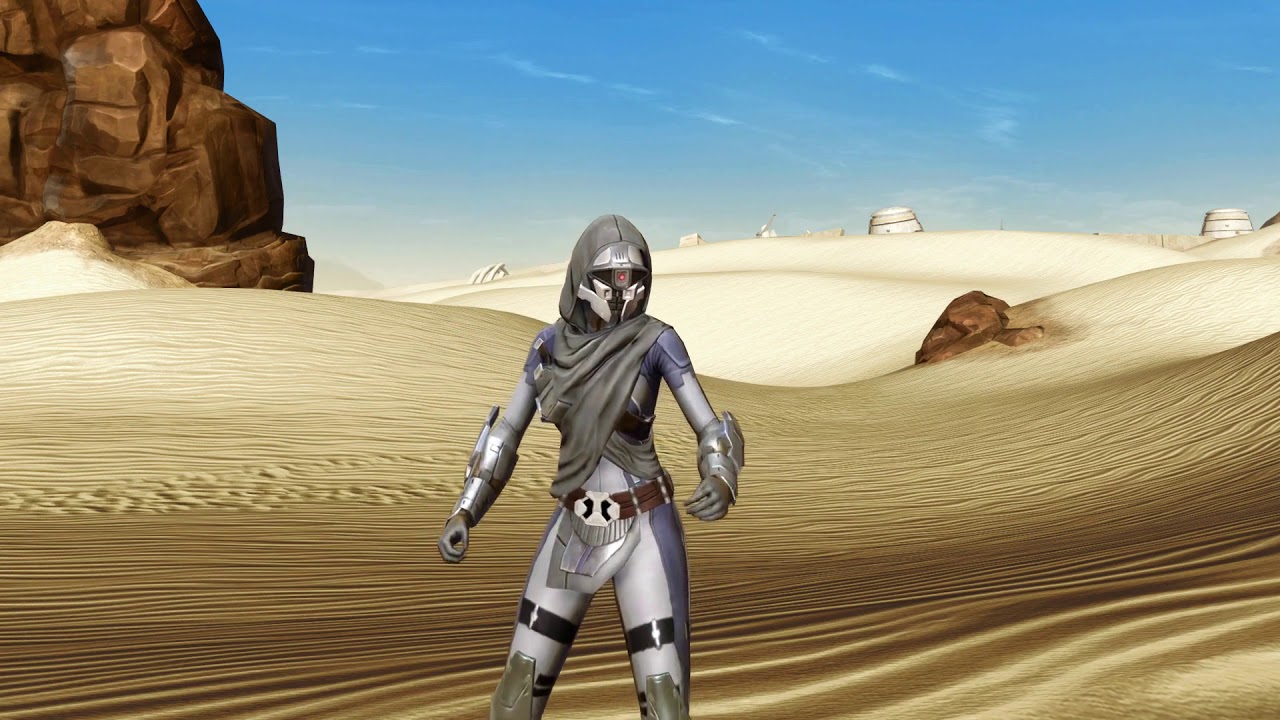 Have a suggestion or correction? A volunteer can help update the website! To report an issue, go to the Swtorista Website Discord and post your report as a single message in the #report-issue channel. You will need to make a free Discord account.
Similar Armor Sets
These armors have a very similar shape to the Silent Ghost's armor set.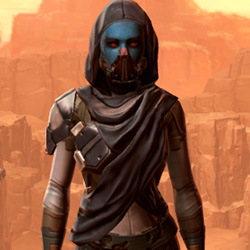 Sith Hermit's
More Bounty Hunter Armors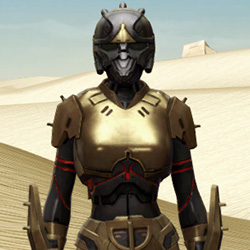 Eidolon's
RD-17A Hellfire
Cybernetic Pauldron
Stalker's
Tempered Laminoid
War Hero Eliminator
Professional
Relentless Insurgent's
Infamous Bounty Hunter
Phobium Onslaught
Right Price
Contract Hunter (alternate)
More Bounty Hunter Armors
More Imperial Agent Armors
Remnant Arkanian Agent
Battlemaster Field Medic
Voltaic Sleuth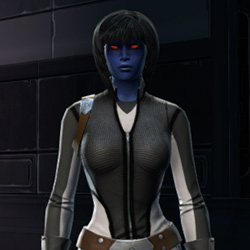 RV-03 Speedsuit
Enhanced Surveillance
Spec Ops
Advanced Slicer
Stalker's
Underworld Instigator's
Classic Spymaster's Auxiliary
Agile Sharpshooter
Precise Targeter
More Imperial Agent Armors
More Gray Armors
Street
X-3 Techmaster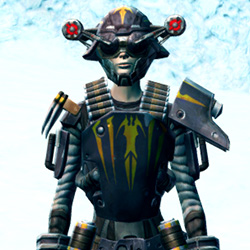 Frontline Mercenary
Core Miners
Ruthless Scion's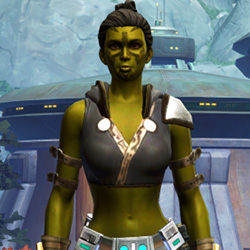 Aspiring Knight
Battleworn Triumvirate
Mira's
Veda Force Expert's
Headhunter
Imperial Huttball Away Uniform
Eternal Commander MK-3 Enforcer
More Gray Armors
More Light Pants Armors
War Hero Force-Master (Rated)
Lone-Wolf
Bionic Warrior's
Trainee
Subversive
Voidmaster
War Hero Force-Mystic
War Hero Field Medic
Citadel Boltblaster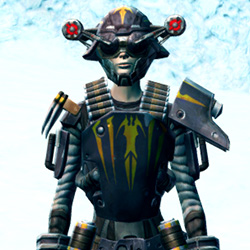 Frontline Mercenary
Black Hole Med-Tech (Rep)
Perfect Form
More Light Pants Armors
Outfit Database ID: 1153 - Added: 0000-00-00 00:00:00 - Opposite: 0 - Identical: 0 - Similar: 1156
Like this

guide?Pledge to support Swtorista videos, guides and lists!
✚ Support with Patreon
✚ Support with YouTube
✚ Support with Twitch
In return, get:
Discord Chat
50+ Lore Audio Readings
Ensure future of guides!