Have a suggestion or correction? A volunteer can help update the website! To report an issue, go to the Swtorista Website Discord and post your report as a single message in the #report-issue channel. You will need to make a free Discord account.
Similar Armor Sets
These armors have a very similar shape to the CZ-18X Avalanche Chestplate armor set.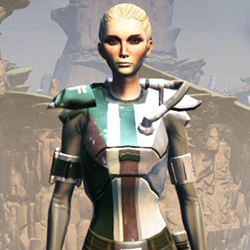 Guard Captain's Chestplate
Hunter's Exalted
TT-17A Hydra
Electrum Onslaught
Quadranium Asylum
More Bounty Hunter Armors
Eternal Brawler Demolisher's
RD-17A Hellfire
Contractor's
Mandalorian Seeker
Eternal Brawler Med-Tech's
Battlemaster Combat Medic
Nomad
Eternal Conqueror Med-Tech
Energized Manhunter
Trimantium Asylum
Phobium Onslaught
Terenthium Asylum
More Bounty Hunter Armors
More Red Armors
Sith Combatant
Ravager's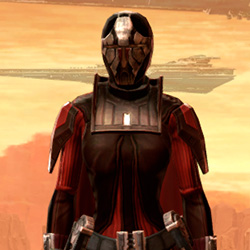 Marauder Elite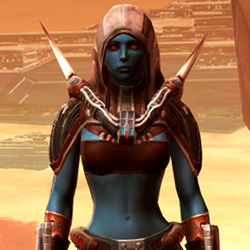 Exposed Extrovert
Dreamsilk Force Expert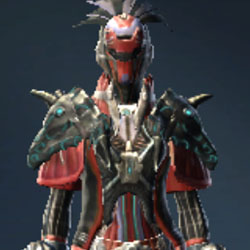 Battlemaster Stalker
Dark Interrogator
Eternal Battler Targeter
Exarch Onslaught MK-26 (Synthweaving)
Remnant Resurrected Trooper
Revanite Champion's
Proficient Hitman's
More Red Armors
More Light Pants Armors
Eternal Conqueror Bulwark
Combat Engineer's
Voltaic Vandal
Skiff Guard's
Jarael's
Republic Pilot
Frasium Onslaught
Veda Cloth Vestments
Quadranium Onslaught
War Hero Field Medic (Rated)
GSI Infiltration
Series 512 Cybernetic
More Light Pants Armors
Outfit Database ID: 841 - Added: 0000-00-00 00:00:00 - Opposite: 0 - Identical: 0 - Similar: 1452
Like this

guide?Pledge to support Swtorista videos, guides and lists!
✚ Support with Patreon
✚ Support with YouTube
✚ Support with Twitch
In return, get:
Discord Chat
50+ Lore Audio Readings
Ensure future of guides!