Have a suggestion or correction? A volunteer can help update the website! To report an issue, go to the Swtorista Website Discord and post your report as a single message in the #report-issue channel. You will need to make a free Discord account.
Similar Armor Sets
These armors have a very similar shape to the Ardent Oracle's armor set.
Calculated Mercenary's
Empowered Restorer
Debilitator
Dashing Blademaster
Hunter Killer
More Jedi Knight Armors
Honored Adept's Shroud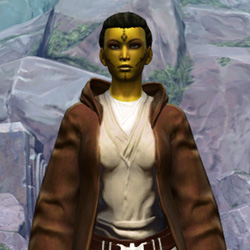 Revered Master
Wartime Ambassador's
Armored Diplomat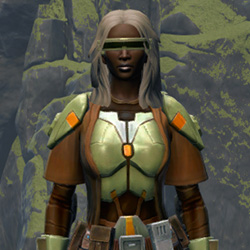 Jedi Stormguard
Gav Daragon's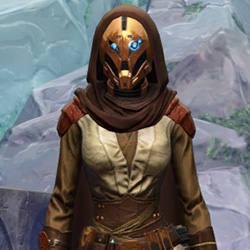 Enigmatic Hero's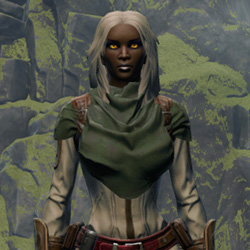 Zayne Carrick's
Sentinel
Conservator's
Remnant Resurrected Consular
Resilient Warden
More Jedi Knight Armors
More Jedi Consular Armors
Citadel Bulwark
Force Apprentice's
Battleborn
Septsilk Aegis
Exarch Mender MK-26 (Synthweaving)
Nanosilk Aegis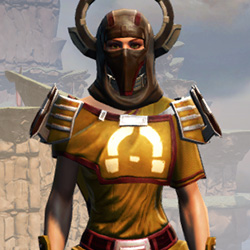 War Hero Force-Master (Rated)
Honored Master's Vestments
Voss Dignitary
Ablative Laminoid
Je'daii Warrior (Hood Down)
Knight's Crusade
More Jedi Consular Armors
More Butt Cape Armors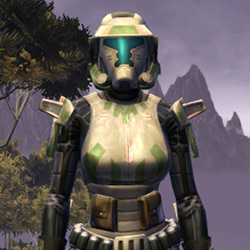 RD-17A Phalanx
Charged Hypercloth Aegis
Battlemaster Weaponmaster
Dramatic Extrovert's
Agile Reconnaissance's
Esne Fanatic's
Sovereign Executioner
Despot's
Frenzied Warrior's
Primeval Stalker's
Trimantium Onslaught
Vagabond
More Butt Cape Armors
More Red Armors
Madilon Asylum
Darth Skotia's
Spymaster's Auxiliary
Septsilk Aegis
Cunning Vigilante
War Hero Combat Tech (Rated)
Ablative Plasteel
Kingpin
Red Scalene
Series 505 Cybernetic
Interceptor
Battlemaster Combat Tech
More Red Armors
Outfit Database ID: 766 - Added: 0000-00-00 00:00:00 - Opposite: 0 - Identical: 0 - Similar: 766
Like this

guide?Pledge to support Swtorista videos, guides and lists!
✚ Support with Patreon
✚ Support with YouTube
✚ Support with Twitch
In return, get:
Discord Chat
50+ Lore Audio Readings
Ensure future of guides!