Have a suggestion or correction? A volunteer can help update the website! To report an issue, go to the Swtorista Website Discord and post your report as a single message in the #report-issue channel. You will need to make a free Discord account.
Similar Armor Sets
These armors have a very similar shape to the Interceptor armor set.
Scout Trooper
More Environment Armors
Relentless Insurgent's
Marshland Ambusher
Core Miners
THORN Epicenter (Red)
Mythran
THORN Dark Vector (Green)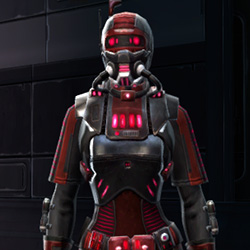 THORN Sanitization
Combat Engineer's
Rugged Infantry
Prisoner
THORN Containment
Rune Seeker's
More Environment Armors
More Goggles Armors
Guardian's Exalted
Lone-Wolf
Plasteel Battle
Reinforced Diatium
Czerka Security
Mullinine Asylum
Expert Outlaw's
Xonolite Asylum
Outlander Patroller's
CorSec
Port Nowhere Mobster's
Elite Regulator
More Goggles Armors
More Red Armors
Remnant Arkanian Inquisitor
Dire Retaliation
War Hero Supercommando (Rated)
Armored Interrogator
Voltaic Sleuth
Recon Spotter
Dark Seeker's
Revanite Pursuer
Dark Augur's
Pilot
CZ-18X Avalanche Chestplate
Veda Aegis
More Red Armors
More Light Pants Armors
Mullinine Asylum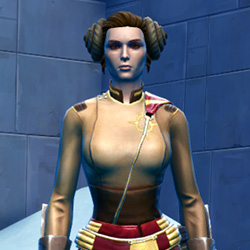 Corellian Councillor
Street Slicer's Longcoat
Battlemaster Field Medic
K-23 Hazmat
Bold Hellion's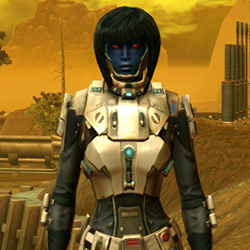 RD-07A Vendetta
Show-Off's Casual
Mountain Explorer
Vine-silk Force Expert's
War Hero Force-Mystic
Quadranium Onslaught
More Light Pants Armors
Outfit Database ID: 974 - Added: 0000-00-00 00:00:00 - Opposite: 0 - Identical: 0 - Similar: 1127
Like this

guide?Pledge to support Swtorista videos, guides and lists!
✚ Support with Patreon
✚ Support with YouTube
✚ Support with Twitch
In return, get:
Discord Chat
50+ Lore Audio Readings
Ensure future of guides!