Have a suggestion or correction? Go to the Swtorista Website Discord and post your report in the #armor channel. You will need to make a free Discord account.
Similar Armor Sets
These armors have a very similar shape to the Woads Instinct armor set.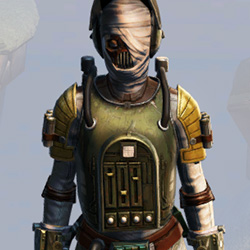 Remnant Underworld Bounty Hunter
Crafting Armormech Set Bonus Schematics Armors
These armors are obtained in similar ways.
Escape Artists
More Bounty Hunter Armors
Outer Rim Hunter's
Dense Cuirass (Imperial)
Contract Hunter
Kaas Bounty Hunter
Ironclad Soldier
Hutt Cartel
War Hero Supercommando (Rated)
Infamous Bounty Hunter
Relic Plunderer's
Notorious
Vandinite Asylum
Lacqerous Mesh
More Bounty Hunter Armors
More Plated Leg Armor Armors
Frenzied Zealot
Stalwart Protector
Exarch Asylum MK-26 (Armormech)
Shae Vizla's
Eternal Conqueror Demolisher
Exarch Onslaught MK-26 (Synthweaving)
Frontline Veteran's
Enhanced Assailant's
Remnant Resurrected Bounty Hunter
Columi Demolisher (Republic)
Classic Conservator's
Tempest Warden
More Plated Leg Armor Armors
More Blue Armors
War Hero Supercommando
Kaas Agent
Coruscanti Smuggler
Nar Shaddaa Bounty Hunter
Remnant Yavin Inquisitor
Laminoid Battle
Corellian Bounty Hunter
Remnant Underworld Agent
Shadow Initiate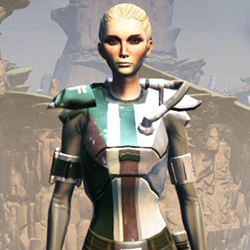 Guard Captain's Chestplate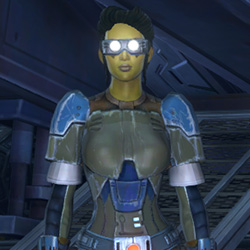 Hutta Bounty Hunter
TT-17A Hydra
More Blue Armors
Outfit Database ID: 2144 - Added: 0000-00-00 00:00:00 - Opposite: 0 - Identical: 0 - Similar: 1318