Have a suggestion or correction? A volunteer can help update the website! To report an issue, go to the Swtorista Website Discord and post your report as a single message in the #report-issue channel. You will need to make a free Discord account.
Similar Armor Sets
These armors have a very similar shape to the Dire Eliminator's Chestguard armor set.
Fortified Electrum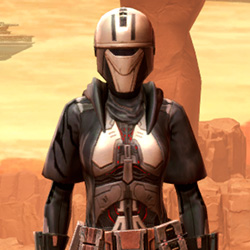 Reinforced Phobium
Brutal Executioner
More Sith Warrior Armors
Order of Zildrog
Ottegan Aegis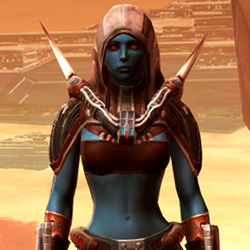 Exposed Extrovert
Traditional Nylite
Lashaa Aegis
Remnant Arkanian Inquisitor
Remnant Underworld Warrior
Inquisitor
Remulus Dreypa's
Revanite Vindicator's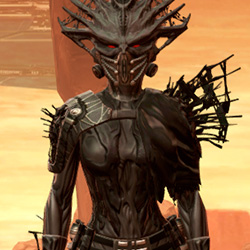 Charged Hypercloth Force Expert's
Septsilk Aegis
More Sith Warrior Armors
More Red Armors
Debilitator
Dark Disciple
Controller
Plasteel Battle
Cunning Vigilante
Frenzied Zealot
The Slow Road
Force Pilgrim
Vintage Republic Military
Series 505 Cybernetic
Trimantium Onslaught
Ardent Oracle's
More Red Armors
More Light Pants Armors
Show-Off's Casual
War Hero Force-Mystic
Underwater Adventurer
Black Hole Trapper (Rep)
Dreamsilk Aegis Vestments
Tionese Field Medic (Imp)
Vintage Brawler
Dramassian Aegis
Eternal Commander MK-15 Force-master
Casual Vandal
Relaxed Jumpsuit
Dark Disciple
More Light Pants Armors
Outfit Database ID: 864 - Added: 0000-00-00 00:00:00 - Opposite: 0 - Identical: 0 - Similar: 1414
Like this

guide?Pledge to support Swtorista videos, guides and lists!
✚ Support with Patreon
✚ Support with YouTube
✚ Support with Twitch
In return, get:
Discord Chat
50+ Lore Audio Readings
Ensure future of guides!