Have a suggestion or correction? A volunteer can help update the website! To report an issue, go to the Swtorista Website Discord and post your report as a single message in the #report-issue channel. You will need to make a free Discord account.
Similar Armor Sets
These armors have a very similar shape to the Scout Trooper armor set.
Interceptor
More Environment Armors
Ubrikkian Industries Corporate
K-23 Hazmat
Outlander Fixer's
Relentless Insurgent's
Badlands Renegade
Triumphant Predator's
Balmorran Resistance
THORN Epicenter (Red)
Rune Seeker's
Underwater Explorer
Midnight Racer's
Outlander Patroller's
More Environment Armors
More Goggles Armors
Voltaic Sleuth
Laminoid Battle
Port Nowhere Mobster's
Nova Blade Gunner
Fortified Electrum
Eternal Brawler Force-Lord's
Underworld Enforcer
Discharged Infantry
Eternal Battler Mender
Thermal Retention
Polar Exploration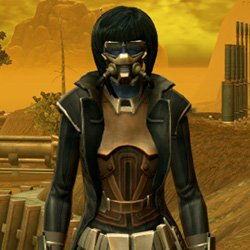 TD-07A Scorpion
More Goggles Armors
More Gray Armors
Tulak Hord's
Saberist's Body Armor
Shae Vizla's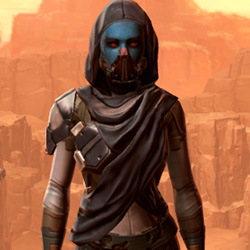 Sith Hermit's
Distinguished Warrior's
Rectified Brawler's
Series 858 Cybernetic Armor
Lacqerous Battle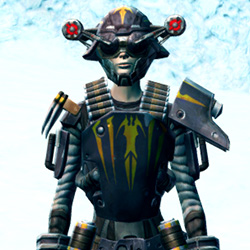 Frontline Mercenary
Ambitious Warrior
Agent's Renowned
Deep Cover Operative's
More Gray Armors
More Light Pants Armors
Iokath MK-5 Supercommando
Columi Vindicator (Rep)
Remnant Arkanian Agent
Plasteel Battle
Trimantium Onslaught
Cunning Vigilante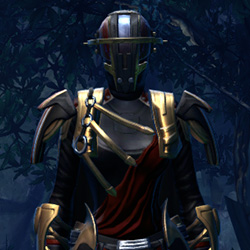 Revanite Avenger
Enigmatic Operative's
Honored Saberist's Harness
Flexiglass Battle Jacket (Rep)
Eternal Commander MK-3 Warleader
Vandinite Onslaught
More Light Pants Armors
Outfit Database ID: 1127 - Added: 0000-00-00 00:00:00 - Opposite: 0 - Identical: 0 - Similar: 1127
Like this

guide?Pledge to support Swtorista videos, guides and lists!
✚ Support with Patreon
✚ Support with YouTube
✚ Support with Twitch
In return, get:
Discord Chat
50+ Lore Audio Readings
Ensure future of guides!