Have a suggestion or correction? A volunteer can help update the website! To report an issue, go to the Swtorista Website Discord and post your report as a single message in the #report-issue channel. You will need to make a free Discord account.
Similar Armor Sets
These armors have a very similar shape to the Scout Trooper armor set.
Interceptor
More Environment Armors
Rugged Infantry
Badlands Renegade
J-34 Biocontainment
Balmorran Resistance
Outlander Fixer's
Mantellian Separatist
Red Blade's
Wasteland Raider's
Skiff Guard's
Timberland Scout
Underwater Adventurer
Mythran Hunter
More Environment Armors
More Goggles Armors
Dynamic Sleuth
Repositioning
Wild Smuggler
CorSec
Dust Viper Bandit's
Voltaic Vandal
Sly Operator's
Remnant Resurrected Knight
Eternal Battler Mender
Imperial Field Agent's
Eternal Brawler Force-Lord's
Vandinite Onslaught
More Goggles Armors
More Gray Armors
Enhanced Assailant's
Outlander Maverick's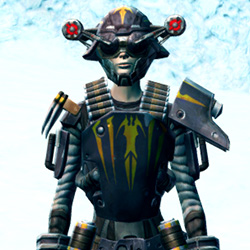 Frontline Mercenary
Scout
Holoshield Trooper
Distinguished Warrior's
Ablative Laminoid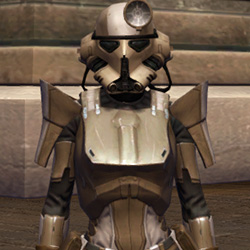 Tech Medic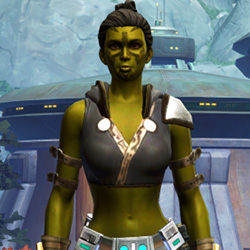 Aspiring Knight
Amended Mystic's
Battlefield Commander's
Resilient Lacqerous
More Gray Armors
More Light Pants Armors
Formal Tuxedo
Eternal Commander MK-3 Survivor
Opportunistic Rogue's
Jarael's
Nightlife Operative's
Fortified Phobium
Overwatch Officer
Eternal Commander MK-3 Field tech
Thul Loyalist's
War Hero Field Medic (Rated)
Nomad
Remnant Resurrected Smuggler
More Light Pants Armors
Outfit Database ID: 1127 - Added: 0000-00-00 00:00:00 - Opposite: 0 - Identical: 0 - Similar: 1127
Like this

guide?Pledge to support Swtorista videos, guides and lists!
✚ Support with Patreon
✚ Support with YouTube
✚ Support with Twitch
In return, get:
Discord Chat
50+ Lore Audio Readings
Ensure future of guides!