Have a suggestion or correction? A volunteer can help update the website! To report an issue, go to the Swtorista Website Discord and post your report as a single message in the #report-issue channel. You will need to make a free Discord account.
Similar Armor Sets
These armors have a very similar shape to the Balmorran Resistance armor set.
Sith Dueling
Hardweave
Social Armors
These armors are obtained in similar ways.
Hailstorm Brotherhood
Slave Girl
Formal
Prisoner
Voss Mystic
Death Claw
Elegant
Sand People
CorSec
Ulgo Noble
Hutt Cartel
More Environment Armors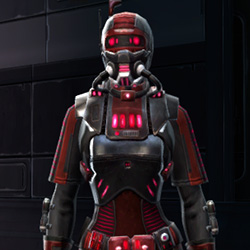 THORN Sanitization
Diligent Engineer's
Contraband Runner
Hoth Ranger's
Duststorm Survivor's
Timberland Scout
Wastelander's
Mantellian Separatist
Red Blade's
J-34 Biocontainment
Arctic Scout's
Guerrilla Tactician's
More Environment Armors
More Light Jacket Armors
Xonolite Onslaught
Remnant Dreadguard Smuggler
Casual Connoisseur's
Shrewd Rascal's
Mullinine Onslaught
Theron Shan's
Plasteel Battle
Remnant Resurrected Smuggler
Spec Ops
Frasium Onslaught
Rugged Smuggling
Carth Onasi's
More Light Jacket Armors
More Brown Armors
Rune Seeker's
Zakuul Knight-Captain's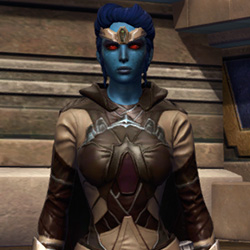 Masterwork Ancient Stalker
Fearless Hunter's
Remote Outcast
Martial Pilgrim's Amor Set
Rapid Response
Eternal Commander MK-3 Combat Tech
Iokath MK-5 Combat Medic
Relaxed Vestments
Basic Women's Underwear
Traditional Brocart
More Brown Armors
More Light Pants Armors
Fortified Lacqerous
Trimantium Onslaught
Initiate
B-400 Cybernetic
Series 858 Cybernetic Armor
Outlander Patroller's
Exiled Revolutionary's
Dreamsilk Force Expert
Two sets I accidently mixed together
War Hero Stalker (Rep)
Midnight Racer's
Hoth Ranger's
More Light Pants Armors
Outfit Database ID: 37 - Added: 0000-00-00 00:00:00 - Opposite: 0 - Identical: 0 - Similar: 1396
Like this

guide?Pledge to support Swtorista videos, guides and lists!
✚ Support with Patreon
✚ Support with YouTube
✚ Support with Twitch
In return, get:
Discord Chat
50+ Lore Audio Readings
Ensure future of guides!