Have a suggestion or correction? A volunteer can help update the website! To report an issue, go to the Swtorista Website Discord and post your report as a single message in the #report-issue channel. You will need to make a free Discord account.
Similar Armor Sets
These armors have a very similar shape to the Potent Champion armor set.
Energetic Champion
Guardian's Renowned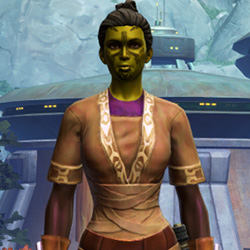 Apprentice
More Jedi Knight Armors
Lashaa Aegis
Atris
Blade Master
Remnant Yavin Consular
Martial Pilgrim's Amor Set
Ottegan Aegis
Masterwork Ancient Enforcer
Dramassian Force Expert's
Wasteland Crusader's
Unbreakable Defender
Relnex's
Traditional Thermoweave
More Jedi Knight Armors
More Animated Armors
Dread Enforcer
Series 808 Cybernetic Armor
Energetic Combatant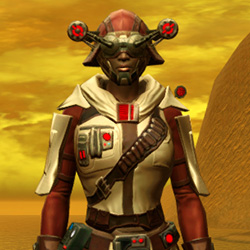 Galvanized Manhunter
Overloaded Interrogator
Agile Sentinel's
Cyber Agent
Tactical Infantry
Voltaic Vandal
Tythian Disciple's
Galvanized Infantry
Charismatic Mandalorian's
More Animated Armors
More Brown Armors
Saber Master
Steadfast Master
Vine-silk Force Expert's
Martial Pilgrim's Amor Set
Masterwork Ancient Force-Master
Black Vulkar Swooper
Remnant Underworld Knight
Masterwork Ancient Combat Medic
Death Claw
Exiled Revolutionary's
Iokath MK-5 Combat Medic
Nefarious Bandit's
More Brown Armors
More Light Pants Armors
CZ-27K Stealth Ops Suit
Reinforced Chanlon
Underworld Instigator's
Chanlon Onslaught
Spec Ops
Terenthium Asylum
Battlemaster Field Medic
Dire Warmaster's Body Armor
Black Market and Arkanian, Trooper
Frenzied Warrior's
Initiate
Nightlife Operative's
More Light Pants Armors
Outfit Database ID: 1062 - Added: 0000-00-00 00:00:00 - Opposite: 0 - Identical: 0 - Similar: 1062
Like this

guide?Pledge to support Swtorista videos, guides and lists!
✚ Support with Patreon
✚ Support with YouTube
✚ Support with Twitch
In return, get:
Discord Chat
50+ Lore Audio Readings
Ensure future of guides!