Have a suggestion or correction? A volunteer can help update the website! To report an issue, go to the Swtorista Website Discord and post your report as a single message in the #report-issue channel. You will need to make a free Discord account.
Similar Armor Sets
These armors have a very similar shape to the Elegant Dress armor set.
Genteel Clothing Set
Luxurious Dress
More Sith Inquisitor Armors
Dire Overlord's Vestments
Ceremonial Mystic's
Traveler (Imperial)
Omniscient Master
Synthleather Jacket (Imperial)
Crimson Talon
Remnant Arkanian Inquisitor
Revanite Champion's
Shadowsilk Force Expert's
Synthetic Bio-Fiber
War Hero Stalker (Rated)
Hallowed Gothic
More Sith Inquisitor Armors
More Formal Armors
Alliance Emissary's
Gav Daragon's
Formal Militant
Formal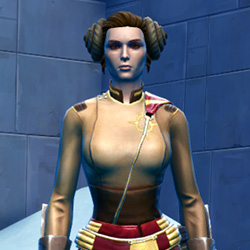 Corellian Councillor
Regal Apparel
Majestic Augur
Ulgo Noble
Emperor's Mantle
Elegant
Wicked Huntress's
Noble Councillor's
More Formal Armors
More Unique Hat Armors
Veda Cloth Body Armor
Confiscated Mercenary
Dathomir Shaman's
Elegant
War-Forged MK-2 (Synthweaving)
Trimantium Jacket
Feast Attire
Nimble Master
Covert Energy
Series 614 Cybernetic
Shadow Purger
Regal Apparel
More Unique Hat Armors
More Black Armors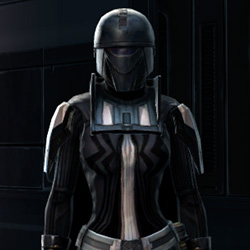 Marauder's Exalted
Dark Legionnaire's
Nightlife Operative's
Eradicator's Mask
Black Vulkar Swooper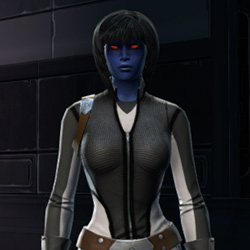 RV-03 Speedsuit
Defiant Onslaught MK-26 (Synthweaving) (Republic)
Dread Host
Imperial Pilot
Supreme Inquisitor
Despot's
Malak's Shadow
More Black Armors
Outfit Database ID: 880 - Added: 0000-00-00 00:00:00 - Opposite: 0 - Identical: 0 - Similar: 880
Like this

guide?Pledge to support Swtorista videos, guides and lists!
✚ Support with Patreon
✚ Support with YouTube
✚ Support with Twitch
In return, get:
Discord Chat
50+ Lore Audio Readings
Ensure future of guides!