Have a suggestion or correction? Go to the Swtorista Website Discord and post your report in the #armor channel. You will need to make a free Discord account.
Similar Armor Sets
These armors have a very similar shape to the Dashing Blademaster armor set.
Ardent Oracle's
Calculated Mercenary's
Empowered Restorer
Debilitator
Hunter Killer
Set Bonus Armors
These armors are obtained in similar ways.
Avenger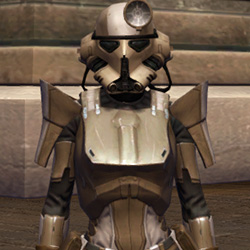 Tech Medic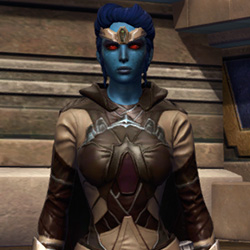 The Entertainer
Taskmaster
Gathering Storm
Decelerator
Shadow Purger
Berserker
Rapid Response
Repositioning
Saber Master
Stationary Grit
Soulbenders
Death Knell
Quick Thinker
Probe Tech
Nimble Master
Notorious
Established Foothold
Descent of the Fearless
Dire Retaliation
Efficient Termination
Tactician
Right Price
The Slow Road
The Undying
The Victor
Precise Targeter
Tormented
Trishins Retort
Lord of Pain
Stimulated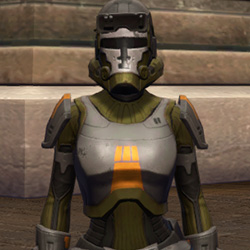 Strategist
Restorative Drive
Revitalized Mystic
Aggressive Treatment
The Unyielding Protector
Amplified Champion
Concentrated Fire
Ballast Point
Comet Champion
Perfect Form
Squad Leader
Superiority
Game Plan
Ballistic Concentration
The Final Breath
Flawless Riposte
Fulminating Defense
Culling Blade
Preserver
Endless Offensive
Rebuking Assault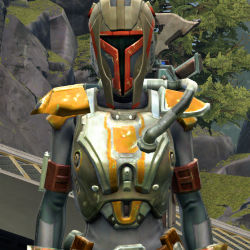 Apex Predator
Emergency Power
Veteran Ranger
Authority
Outlaws Parlay
Meteor Brawler
More Sith Warrior Armors
Rakata Pummeler (Imperial)
Sinister Warrior
Belsavis Warrior
Sorcerer
Esne Fanatic's
Fallen Defender's
Tionese Boltblaster (Republic)
Reinforced Diatium
Reinforced Chanlon
Shadowsilk Force Expert's
Anointed Demicot
Darth Andeddu's
More Sith Warrior Armors
More Leg Wraps Armors
Subversive
Cutthroat Buccaneer
War Hero Force-Master (Rated)
Nomadic Gunslinger's
Martial Pilgrim's Amor Set
Orbalisk
War Hero Stalker (Rated)
Reinforced Chanlon
Vagabond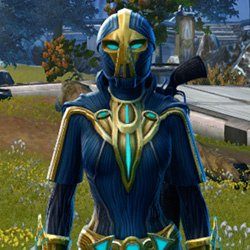 Righteous Harbinger
Wicked Huntress's
Tython Highlander
More Leg Wraps Armors
More Butt Cape Armors
Distinguished Warrior's
Trimantium Onslaught
Hunter's Renowned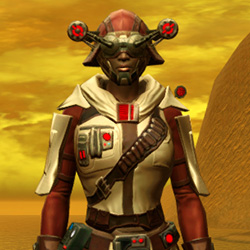 Galvanized Manhunter
Primeval Stalker's
Lacqerous Mesh
Agile Reconnaissance's
Hazardous Recon
Relentless Hunter's
Revered Seer's
Terenthium Asylum
Vandinite Asylum
More Butt Cape Armors
More Brown Armors
Czerka Executive's
Primeval Stalker's
Diligent Engineer's
Merciless Seeker's
Desert Scavenger's
Voss Bounty Hunter
Sentinel Elite
Dashing Hero's
Dune Stalker
Guerrilla Tactician's
Tythonian Knight
Hypercloth Force Expert's
More Brown Armors
Outfit Database ID: 2149 - Added: 0000-00-00 00:00:00 - Opposite: 0 - Identical: 0 - Similar: 766