Have a suggestion or correction? A volunteer can help update the website! To report an issue, go to the Swtorista Website Discord and post your report as a single message in the #report-issue channel. You will need to make a free Discord account.
Similar Armor Sets
These armors have a very similar shape to the Gold Scalene armor set.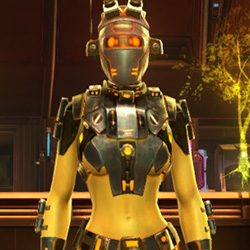 Ventilated Scalene
Blue Scalene
Red Scalene
White Scalene
More Imperial Agent Armors
Unfettered Trench Coat
Exarch Mender MK-26 (Armormech)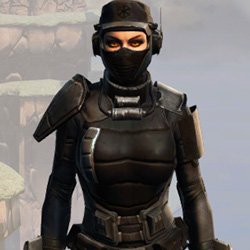 Remnant Resurrected Agent
Tactician
Wayward Voyager
Concealed Bodysuit
Terenthium Onslaught
Freelance Hunter
Security Soldier's
Spymaster's Auxiliary
Nightlife Operative's
Tempest Warden
More Imperial Agent Armors
More Yellow Armors
Electrum Onslaught
Frogdog Huttball Home Uniform
Defiant Asylum MK-16 (Synthweaving)
Scrublander's
Frasium Asylum
Bounty Tracker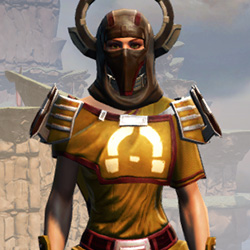 War Hero Force-Mystic (Rated)
War Hero Field Medic
Redeemer's Harness
War Hero Field Tech
Shikaakwan Royalty's
Ceremonial Guard
More Yellow Armors
More Light Pants Armors
Hadrium Onslaught
Hoth Ranger's
Recon Trooper
CorSec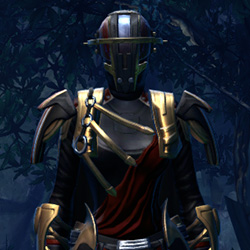 Revanite Avenger
Mercenary Elite
War-Forged MK-0 (Synthweaving)
Impulsive Adventurer
Remnant Dreadguard Agent
Reclusive Master's
TD-07A Panther
Nefarious Bandit's
More Light Pants Armors
Outfit Database ID: 942 - Added: 0000-00-00 00:00:00 - Opposite: 0 - Identical: 0 - Similar: 1276
Like this

guide?Pledge to support Swtorista videos, guides and lists!
✚ Support with Patreon
✚ Support with YouTube
✚ Support with Twitch
In return, get:
Discord Chat
50+ Lore Audio Readings
Ensure future of guides!