Have a suggestion or correction? A volunteer can help update the website! To report an issue, go to the Swtorista Website Discord and post your report as a single message in the #report-issue channel. You will need to make a free Discord account.
Similar Armor Sets
These armors have a very similar shape to the Ambitious Warrior armor set.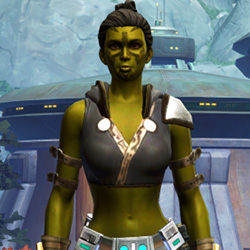 Aspiring Knight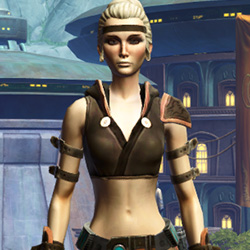 Shadowsilk Aegis
More Jedi Armors
Ablative Plasteel
Festive Life Day Robes
Citadel Pummeler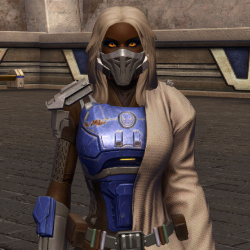 Tau Idair
Intrepid Knight's
Satele Shan's
Jedi Strategist's
Energetic Champion
Veda Force Expert's
Reinforced Battle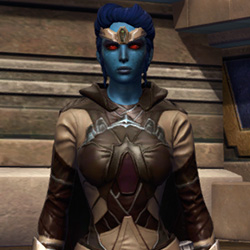 Masterwork Ancient Stalker
Hoth Defender's
More Jedi Armors
More Jedi Knight Armors
Juhani's
Dynamic Paladin's
Nanosilk Aegis
Eternal Brawler Bulwark's
Honored Adept's Shroud
Remnant Resurrected Knight
War Hero Vindicator (Rated)
Masterwork Ancient Weaponmaster
Keeper of Iokath's
Wasteland Crusader's
Eternal Brawler Pummeler's
Ardent Oracle's
More Jedi Knight Armors
More Jedi Consular Armors
Traveler (Republic)
Defiant Mender MK-26 (Synthweaving) (Imperial)
Veda Aegis
Wartime Ambassador's
Je'daii Warrior (Hood Up)
Force Pilgrim
Righteous Mystic
Exarch Mender MK-26 (Synthweaving)
Consular's Exalted
Trimantium Jacket
Lucien Draay's
Dramassian Force Expert's
More Jedi Consular Armors
More Gray Armors
Sith Raider
Revealing Bodysuit
Series 616 Cybernetic
Agent's Renowned
Casual Connoisseur's
Freedon Nadd's
Battlemaster Eliminator
Eternal Commander MK-15 Warleader
Scout Trooper
Agile Sharpshooter
BK-0 Combustion Armor
Padded
More Gray Armors
More Light Pants Armors
Laminoid Battle
Black Hole Demolisher (Rep)
Trooper's Renowned
Synthetic Bio-Fiber
Alliance Reconnaissance
Trade Envoy's
Remnant Underworld Warrior
Campaign Enforcer (Rep)
Remnant Yavin Warrior
Remnant Dreadguard Inquisitor
Secret Agent's
Iokath MK-5 Supercommando
More Light Pants Armors
Outfit Database ID: 761 - Added: 0000-00-00 00:00:00 - Opposite: 0 - Identical: 1810 - Similar: 761
Like this

guide?Pledge to support Swtorista videos, guides and lists!
✚ Support with Patreon
✚ Support with YouTube
✚ Support with Twitch
In return, get:
Discord Chat
50+ Lore Audio Readings
Ensure future of guides!