Similar Armor Sets
These armors have a very similar shape to the Thul Loyalist's armor set.
Organa Loyalist's
Ulgo Loyalist
More Alderaan Armors
Organa Statesman's
Panteer Loyalist
Thul Statesman's
Cunning Statesman's
Rist Statesman's
Ulgo Statesman's
Euphoric Corellian
Ulgo Noble
More Red Armors
Fortified Electrum
War Hero Combat Tech (Rated)
Dire Eliminator's Chestguard
Exarch Asylum MK-26 (Armormech)
Reveler's Finery
Dramassian Force Expert's
Eternal Battler Targeter
Theron Shan's
Resistance Fighter's
Rodian Flame Force Expert
Kingpin
Unrelenting Terror's
More Red Armors
More Light Pants Armors
Veda Force Expert's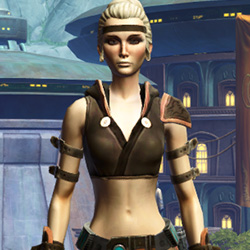 Shadowsilk Aegis
Corellian Pilot's
Rune Seeker's
Empowered Restorer
Contractor's
Black Hole Mender (Rep)
Reinforced Battle
Series 858 Cybernetic Armor
Dramassian Aegis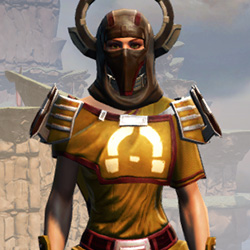 War Hero Force-Mystic (Rated)
Czerka Security
More Light Pants Armors
Outfit Database ID: 1187 - Added: 0000-00-00 00:00:00 - Opposite: 0 - Identical: 0 - Similar: 1187
Like this

guide?Pledge to support Swtorista videos, guides and lists!
✚ Support with Patreon
✚ Support with YouTube
✚ Support with Twitch
In return, get:
Discord Chat
50+ Lore Readings
Ensure future of guides!
✚ Support with Merch
Sci-fi & Fantasy inspired pins
Real-life collector items
Beautiful, check!