Have a suggestion or correction? A volunteer can help update the website! To report an issue, go to the Swtorista Website Discord and post your report as a single message in the #report-issue channel. You will need to make a free Discord account.
Similar Armor Sets
These armors have a very similar shape to the Remnant Resurrected Bounty Hunter armor set.
Meteor Brawler
Alliance Crates Armors
These armors are obtained in similar ways.
Remnant Arkanian Agent
Remnant Arkanian Bounty Hunter
Remnant Arkanian Consular
Remnant Arkanian Inquisitor
Remnant Arkanian Knight
Remnant Arkanian Smuggler
Remnant Arkanian Trooper
Remnant Arkanian Warrior
Remnant Dreadguard Agent
Remnant Dreadguard Bounty Hunter
Remnant Dreadguard Consular
Remnant Dreadguard Inquisitor
Remnant Dreadguard Knight
Remnant Dreadguard Smuggler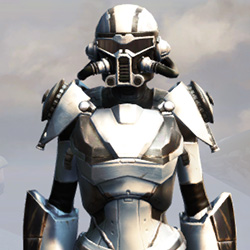 Remnant Dreadguard Trooper
Remnant Dreadguard Warrior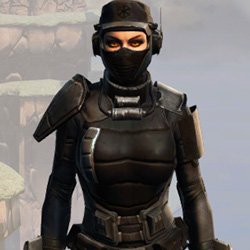 Remnant Resurrected Agent
Remnant Resurrected Consular
Remnant Resurrected Inquisitor
Remnant Resurrected Knight
Remnant Resurrected Smuggler
Remnant Resurrected Trooper
Remnant Resurrected Warrior
Remnant Underworld Agent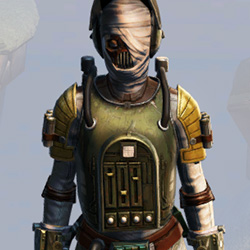 Remnant Underworld Bounty Hunter
Remnant Underworld Consular
Remnant Underworld Inquisitor
Remnant Underworld Knight
Remnant Underworld Smuggler
Remnant Underworld Trooper
Remnant Underworld Warrior
Remnant Yavin Agent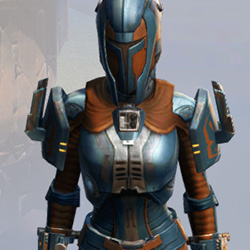 Remnant Yavin Bounty Hunter
Remnant Yavin Consular
Remnant Yavin Inquisitor
Remnant Yavin Knight
Remnant Yavin Smuggler
Remnant Yavin Trooper
Remnant Yavin Warrior
Remnant Underworld Knight (Hoodless)
More Bounty Hunter Armors
Concealed Hunter
Contractor's
Silent Ghost's
Madilon Asylum
Bounty Tracker
War Hero Supercommando (Rated)
Mandalorian Stormbringer
Notorious
Unyielding Tracker's
Woads Instinct
Titanium Asylum
Nomad
More Bounty Hunter Armors
More Plated Leg Armor Armors
KDY Shipwright's
Battlemaster Combat Tech
Eternal Conqueror Demolisher
Xonolite Asylum
Organa Loyalist's
Battlemaster Combat Medic
GSI Tactical
Dreadseed
Overwatch Enforcer's
Quadranium Asylum
Conservator's
Hazardous Recon
More Plated Leg Armor Armors
More Black Armors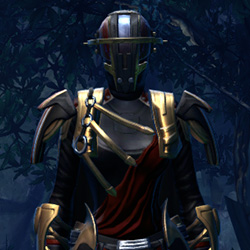 Revanite Avenger
Eternal Battler Boltblaster
Volatile Shock Trooper
Chaotic Force-Master's
Covert Cipher
Shadow Purger
Subversive
War Hero Survivor (Rated)
Consular
Battlemaster War Leader
Elegant Dress
Sorcerer
More Black Armors
Outfit Database ID: 1310 - Added: 0000-00-00 00:00:00 - Opposite: 0 - Identical: 0 - Similar: 1310
Like this

guide?Pledge to support Swtorista videos, guides and lists!
✚ Support with Patreon
✚ Support with YouTube
✚ Support with Twitch
In return, get:
Discord Chat
50+ Lore Audio Readings
Ensure future of guides!