Have a suggestion or correction? A volunteer can help update the website! To report an issue, go to the Swtorista Website Discord and post your report as a single message in the #report-issue channel. You will need to make a free Discord account.
Similar Armor Sets
These armors have a very similar shape to the Opulent Triumvirate armor set.
Battleworn Triumvirate
Energized Triumvirate
Restored Triumvirate
Ventilated Triumvirate
More Kotor Armors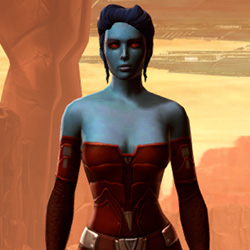 Sensuous Dress
Atris
Carth Onasi's
Bastila Shan's
Darth Malak's
Mission Vao's
Armor of Darth Revan
Vintage Republic Military
Kreia's
Mira's
Darth Sion's
Jolee Bindo's
More Kotor Armors
More Yellow Armors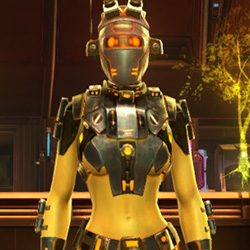 Ventilated Scalene
Formal Tuxedo
Casual Combatant
Righteous Mystic
Dread Host
Frontline Slicer
Rim Runner
Tython Highlander
Noble Attendant's
Balmorran Arms Corporate Shirt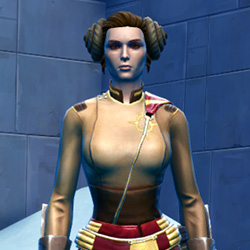 Corellian Councillor
Galvanized Infantry
More Yellow Armors
More Light Pants Armors
Dramatic Extrovert's
MA-52 Med-Tech Chestplate
Intrepid Knight's
Shrewd Rascal's
Voltaic Sleuth
Street
Polar Exploration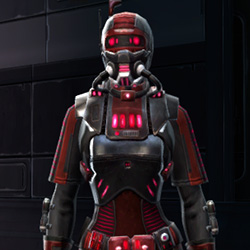 THORN Sanitization
Zakuulan Security's
Debilitator
Relaxed Jumpsuit
Hoth Ranger's
More Light Pants Armors
Outfit Database ID: 1035 - Added: 0000-00-00 00:00:00 - Opposite: 0 - Identical: 0 - Similar: 789
Like this

guide?Pledge to support Swtorista videos, guides and lists!
✚ Support with Patreon
✚ Support with YouTube
✚ Support with Twitch
In return, get:
Discord Chat
50+ Lore Audio Readings
Ensure future of guides!